Some days are so easy for me to whip out a class A outfit. Other times I stare at my closet waiting for something to fly out at me...surprisingly it never happens. I wish I had the Hannah Montana spinning closet contraption because I wear the same thing due to the fact that all the clothes hanger are intertwined together like Kim and Kanye (#noshade I ship them).
------------------------------------------------
Honestly nobody in college cares what everyone else is wearing, and over half of the people wear workout clothes to class, even if they don't hit up the gym, which hey, do your thang. So usually I don't try that much unless it's a fashion class where I feel I need to display my amateur skills, and I didn't even have that this semester, but it's the summer now so #turnup. Anyways to the POINT! I put together some outfits you and I can go off of through out the week to give ideas, amp up the style, or show just how fabulous you already are.
Monday:Fun Flirty Gingham.
Tuesday:Dressy/ Get a Bae.
Wednesday:The Comfy Attire.
Thursday:The T-shirt Dress.
Friday:Sophisticated & Easy.
Via: Kendi Everyday
Saturday:The Effortless Romper.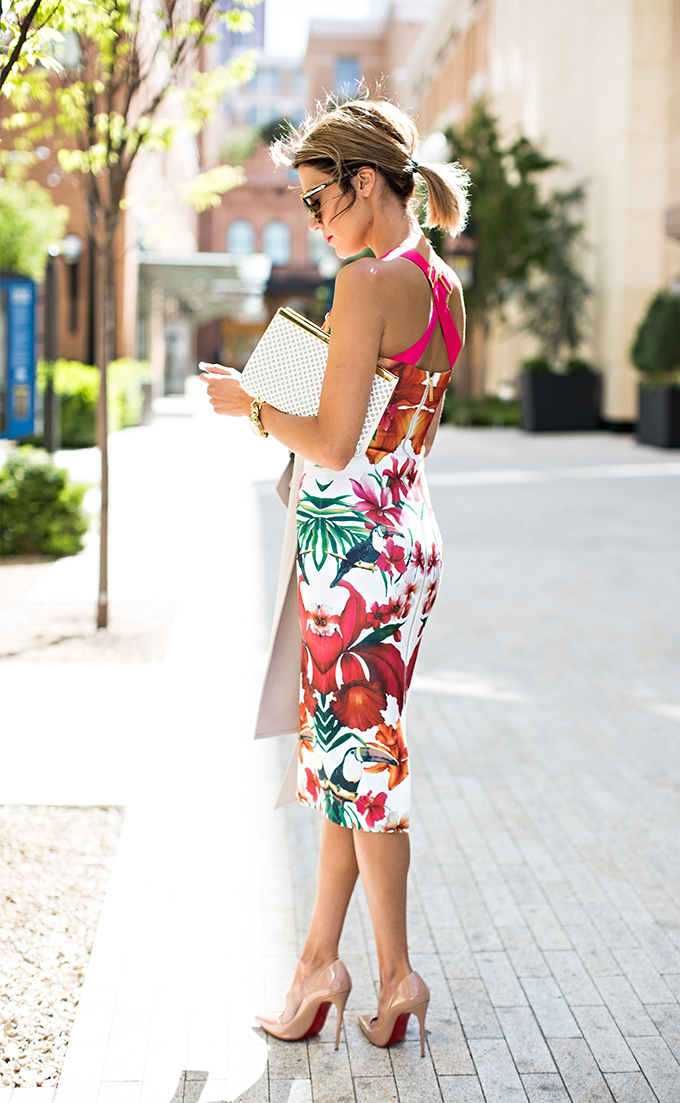 Via: Hello Fashion
Sunday:Floral Best.
XOXO