This outfit is the epitome of winter in a nutshell. Buying one good winter coat that will last you a solid couple of years is a must. I am wanna of the most frugal people, but when it comes to freezing to death or being warm and cozy...well you already know! Head on over to Lush To Blush to see close ups!
I saw this video and thought it was too funny, so of course I had to share. It's teenage slag explained by adults, and can we just say I didn't even know some of these! I am not a teenager but I feel like I should at least know some slang. Which actually sounds horrible if you think about it. Watch it and see if you knew what all of these meant, you will be surprised!
I tasted some beer bread over the weekend. Whoever invented this is seriously a genius! I guess it depends on the beer you add and the ingredients,but the one I had didn't taste like beer. It tasted more like a sweet cornbread. I like this recipe and think it's similar to the one I tasted. just really can't get over how good it was...for those few moments I think I was in heaven. To see the recipe whisk on over to Lauren Kelp before Thanksgiving!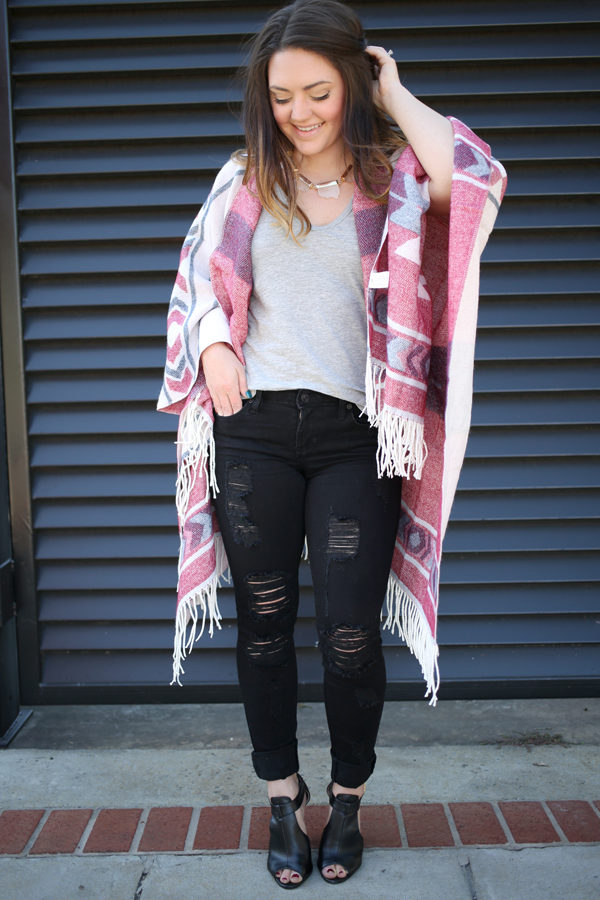 This reminded me of a Navajo blanket and those have really caught my interest. You already know I love me some jeans. Also, I am not one for heels but these I could definitely work with! Strut on over to Mae Amor!
I love YouTube so I had to add another one of my new favorite videos. There is a little series on Buzz Feed's channel, but this one caught my fancy. This is on Australians tasting American sweets and it's so funny to see other people taste food were so used to!
XOXO
SimplyWorn