I have no long explanation of my whereabouts last week. It was just such a busy week with exams, and planning classes for next semester, and deciding whether to drop a class, and life. Whoo it was a heck of a week, but I am back and it feels oh so good. Here are my favorites not necessarily from the weekend because some favorites I discovered today or yesterday, but regardless they definitely caught my fancy. Anyways, enough of me babbling and on to the goods.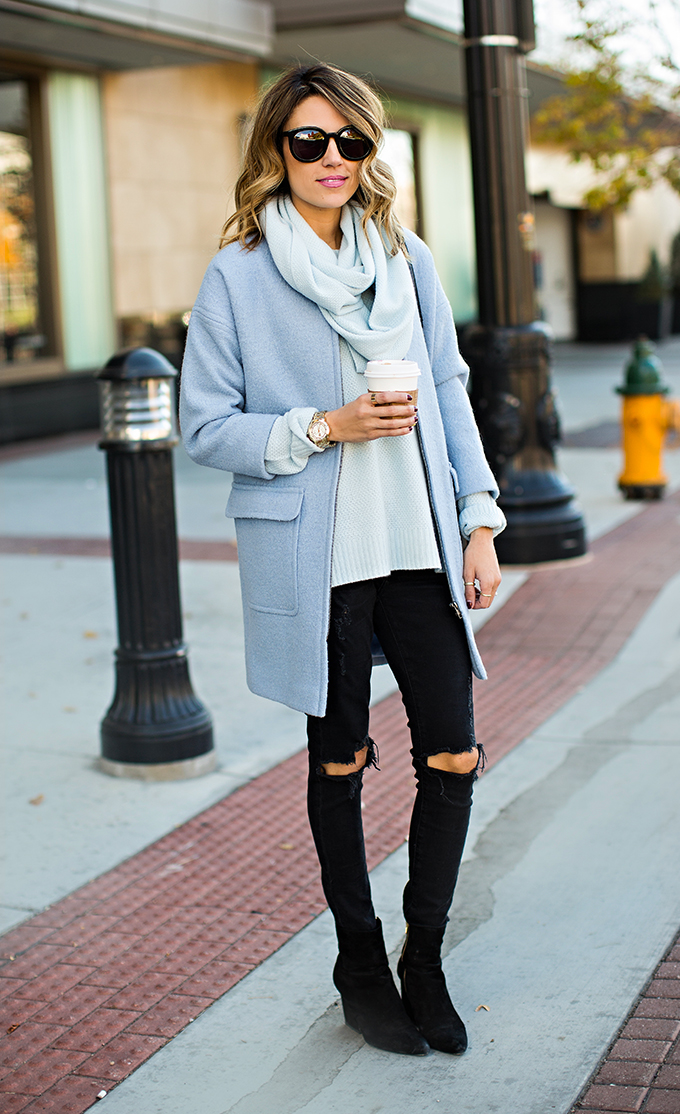 As soon as it hits the low 60s I pull out the winter coat. If you have been around these parts then you know I am always cold. I have this one coat I got last year from Old Navy that is maroon and is my go to. If I had to pick another color besides black I would definitely go for this periwinkle blue. I don't fancy snow unless I am looking at it from inside a toasty room, but this would look great in the snow. Also I have been loving black jeans lately, it might be that I wear my American Apparel ones to much aka like everyday, #don'tjudge Head on over to
I have never understood people who get couches for their humble abode and it's so stiff and uncomfortable you might as well sit on the floor. For that reason, I love this couch because it's the complete opposite. This couch is NOT ONLY blue-like what? It also looks soo comfortable. I could picture a long cat nap on this beauty. Head on over to Pink Peonies (one of my new favorite blogs) to see the rest of the reveal!
I have been craving sweets lately. Donuts, froyo, pound cake, pumpkin pie, chocolate, candy, the works. I think maybe because it's so enticing this time of year with all the candy and holidays coming up. Another one to add to the list are these mini cakes. I mean there are so many choices, and are those gummy bears?! I seriously am in heaven. I am heading over to MyNameIsYeh to make these for Thanksgiving (or now...) and you should too!
I love bread, and cheese, and the perfect thing to eat with cheese and bread you ask? Tomato soup of course. I love tomato soup, my moms and Apple bee's soup are the best I have tasted so far, but I think this one might make it in the running. I mean you add creamy in it and you have got my attention. Swoop on over to Whole and Heavenly Oven to make this perfect cold weather dish.
I am in love with these booties. Booties for the fall go with a lot of things, unbeknownst to me. I like that these have the black burnt tip to, to give them that worn look. I definitely need more booties like these in my life and that cardigan as well. Strut on over to The Sweetest Thing to get see more of this fall ensemble.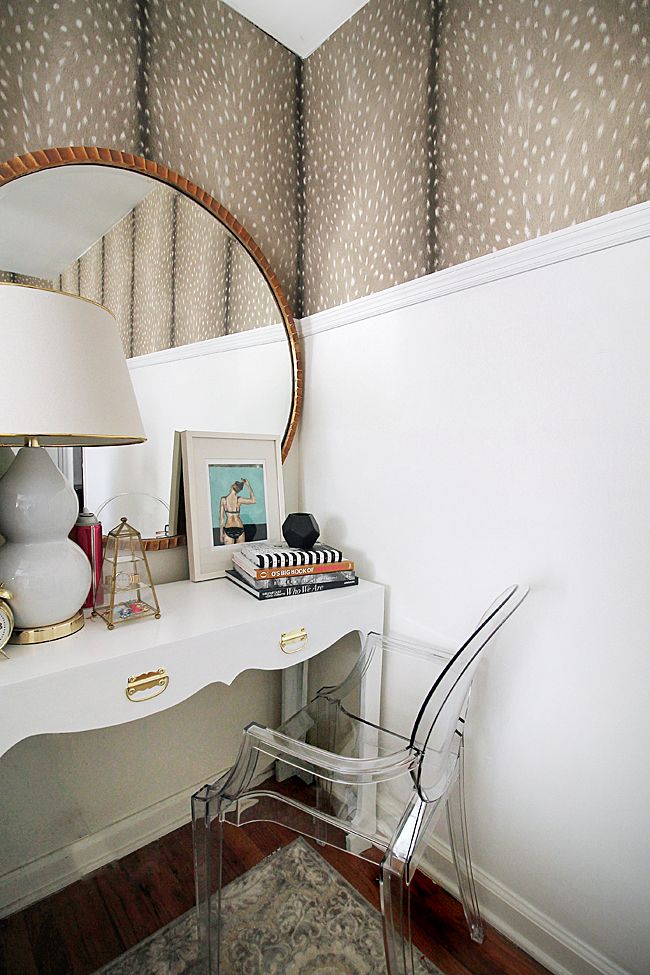 I have been loving little set ups like this lately. I don't do my makeup enough to have a full vanity, but a set up like this where I can do my hair, read, or do work is ideal. I have a desk but to be completely honest when I sit at it I can't see the TV and I know that's bad it's the unfortunate truth. Also I just love that this desk is bright and clean because mine is a hot mess. To see more about this space and that gorg wallpaper move on over to The Hunted Interior!
Hope your enjoying your week so far!