I am literally 10 years away from having a baby or even thinking about it a lot
, but how cute is this baby nursery. I am borderline thinking about doing some of these things in my next room. I love the dog photos against the polka dot wall and the blue mixed with white. Oh and did you peek the yarn mobile? Super cute. You will want to peek the rest of this room, so head on over to
Handmaker Of Things
.
I feel like a lot of people shy away from brown. I personally like brown and will mix it with black in a second. I am in a whole bunch of lust with this blazer and in love with this geometric clutch. This is perfect for a number of occasions and makes you look super important and cool, and who doesn't want to look super important and cool. Head on over to A New Bloom to see more pictures of this look.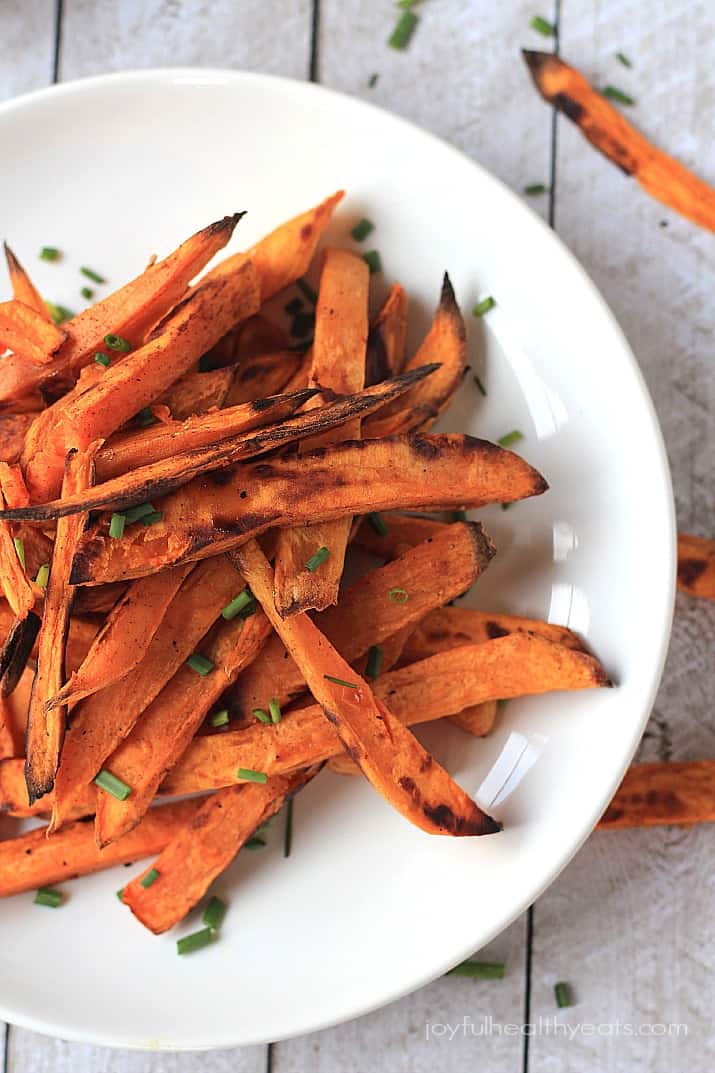 I am in love with sweet potato fries. Seriously if I could eat them every single day I would be golden. I think it takes a real skill to get them mastered and bake them perfectly in the oven, and I am no where close to perfection! I do however think mine taste pretty darn good. I will say it's a process to make them because you have to peel and cut the potato and they are SUPER thick, but the outcome is worth it! To get this delicious sweet potato recipe slide on over to Joyful Healthy Eats.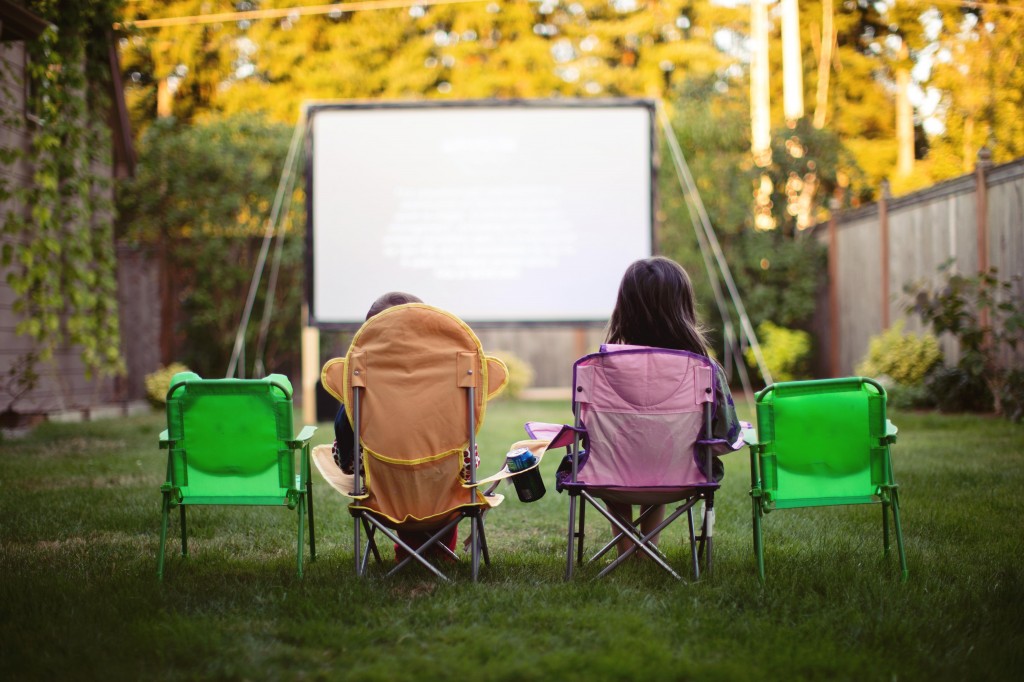 The perfect ending to summer is definitely an outside movie night. It's the glory of a drive-in movie but with free/cheaper food, good people, and endless movie watching. I am so sad that summer is almost over, for me anyways since I go back to school this week! Ahh, I can't even ponder it! To melt all your worries away and make your own backyard movie oasis strut on over to June Bug Photography.
I am still on love with the top knot. It's like an acceptable, easy, maybe messy updo. I always seem to have to use the foam bun things to make mine look right and it takes me forever and a day! I still love it though and it's one of my all time favorite hairstyles, I wish I had invented it! Swing on over to Mary Costa Photography to see more of this gorgeous updo and dress.
My other favorite food (of many) is asparagus. I never thought I liked it till someone had made it for dinner one night and topped it with Parmesan, you could say I was hooked. My favorite way to have it is grilled topped with Parmesan and mildly crunchy. Oooo it's so good if you haven't tried it you need to put it on your bucket list. This recipe makes it in the oven and bakes it like fries. I might even like that even more! Whip on over to Joyful Healthy Eats to get the step-by-step!