I have grown a sweet spot for candles. The power of a candle is definitely underestimated. Candles smell good (not all of course), make you feel good, relax you, calm you, and look super pretty. These tea light candles give me that cool summer vibe and reminds me of the wonderful 4th of July I had this year. To see all the goodies you need to make this, float on over to Ever Mine.
Making your own bow flats has never been easier. These are a play off if the Saint Laurent flats. All you really have to do is add a tiny bow, how easy is that?! Roll on over to Free Series to get the step-by-step!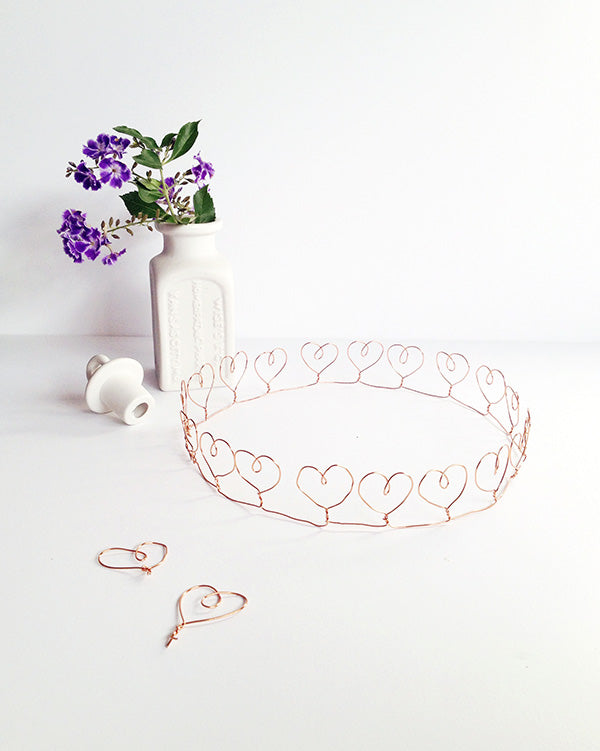 You guys know I love me some crowns. We are all princesses and queens anyways #winning. This is definitely a more fun and playful crown, but I would wear it out and about, because why not? To make your royalty legit move on over to Make & Tell.
Kimonos are a trending clothing piece this season, I feel like I see them everywhere. First let's take a moment to feel her excitement in this photo. Her excitement makes me excited! Now on to the kimono, it's pretty and floral and has fringe, what more could you ask for? Smile your way on over to And I Got Dressed it is definitely being added to my favorite blogs list.
Nothing dresses up a pair of sandals like embellished crystals. These look so chic and expensive and we can make them! Sandals are my go to during summer because they amp things up a bit, as well as they are super easy to slip on and go. To make these closet worthy sandals strut on over to Henry Happened.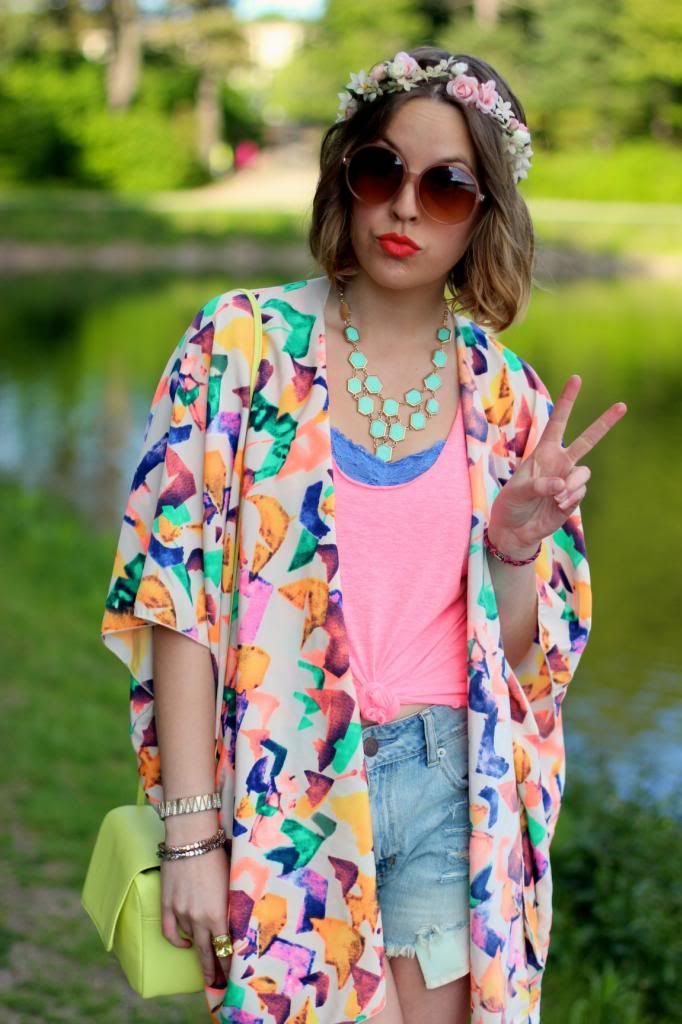 I just has to add this kimono because I want it NOW. The colors are perfect, the length just right, and the fabric is on point. I seriously need this in my life, and if you do to head on over to Style Tab to see where it's from.