1. Neon is so bright and happy, which is one of the reasons I love this necklace! The other reason is that it was made from products from the hardware store which is so unconventional but chic at the same dang time! Definitely visit hardware stores to make jewelry and other cool accessories! Swing on over to
Pitter & Glink
to see how to have this gorg piece of jewelry hanging from your neck.
2. I am such a sucker for large budget saving DIY's because, well I like having money:) The original is to live for but $7,500 is a bit steep, I mean if you have the money to buy that then you my friend are what I call "mini rich!" It seems easy enough and makes for great art and conversation starters! Head over to
While They Snooze
to get the deets!
3. Although I am not #teamiphone I love this iphone case DIY. Trust that I will be doing this when I get the iphone 5s in October. It involves a phone case, a little bit of painting, and lots of creativity! Travel on over to
ONR
to know the step-by-steps!
4. I love to read so I have a ton of books all over! I even have a shelf above my bed where some are stored and is held up by the window seal, which is not the smartest idea because they WILL fall on you. So I think the brick bookend is a great idea, especially because its sturdy and inexpensive. Basically all you have to do is find some bricks, spray em, let your creative juices flow and BAM you have a functional work of art! Mosey on over to
Camille Styles
to learn the specific how-to!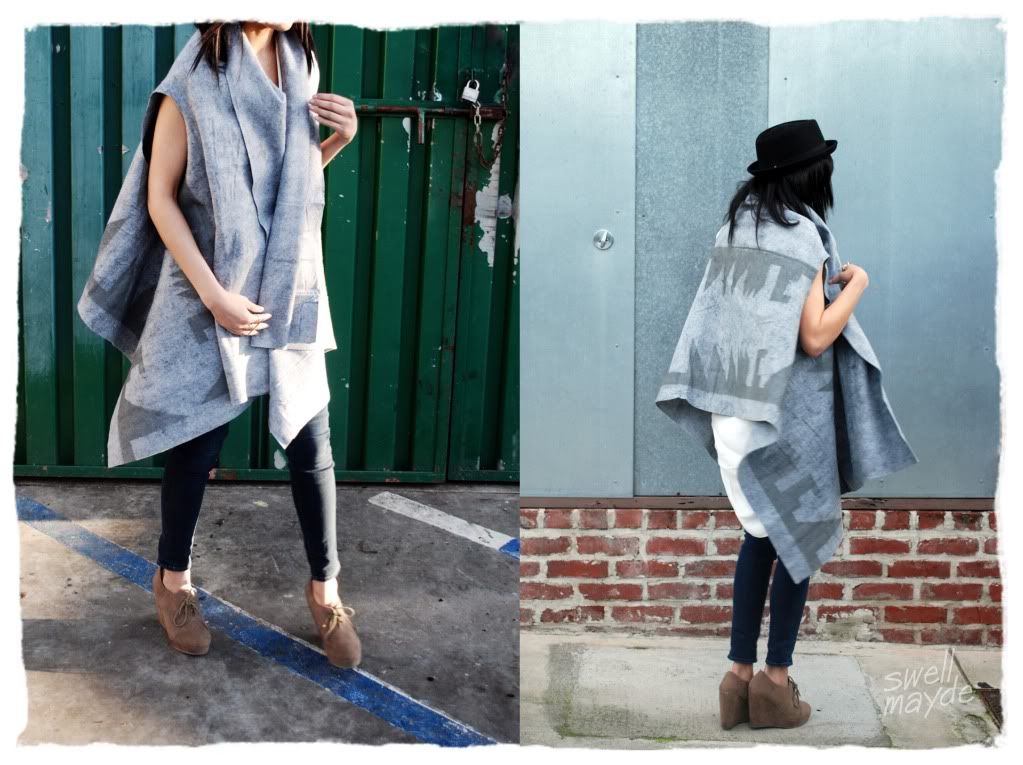 5. I am so into this graphic print vest. It's definitely something I could see myself wearing ALL the time. It's relatively easy and ultimately comes out with a garment you can technically wear all year! Step on over to
Swellmayde
to get the instructions!
6. I have cords all over my room. It's mostly from my T.V. and they really look drab and a bit of a cluttered mess. So when I stumbled upon this DIY it solved my problems instantly! Washi tape seems to be the go to for crafts these days and it should because it's easy and colorful! Snake on over to
Design Love Fest
to get the details!
7. So I have been obsessed with clothing racks lately. I really like the way they change a space! Although mine would no doubt be busting at the seams. This one is actually a DIY one made with pipes but I do know you can buy them. I am not sure which one is more cost efficient but nonetheless I wouldn't mind having either of them in my abode! Trek on over to
Camille Styles
to see the materials and how-to!
Summer is not quite over yet but it sure is flying by! Do something fun that you know you won't be able to when getting back to the "real" daily grind begins!