I love finding cool crafts and diy's and well anything pretty on the world wide web. Hopefully these favorites put a little pep in your step, and a smize on your face!
1. I feel like before one holiday is over another is beginning! Valentine's Day is right around the corner, which we are gladly reminded by literally every store. I really like this as a cute decoration for Valentine's because it's easy and not expensive, which I think every seasonal decor should be! Mason jars are super inexpensive to buy at Michael's! To learn how to create this festive diy head over to
CurlyMade
!
2. So I was super excited when I saw this diy. I love mostly anything birthday scented, and I actually saw a candle similar to this but didn't buy it. Now that I know I can make it myself makes me want it even more! Like I previously stated mason jars can be found at Michael's, and it is probably way cheaper if you use leftover wax. I definitely wouldn't mind smelling the sweet scent of cake. To get the step-by-step flicker on over to
Beth Cakes
!
3. I love cool jewelry diy's that are chic and easy for beginners, because I am far from expert or intermediate. Although I have made my own earrings with my jewelry kit maker and am starting to work on my second pair. It is way harder than it looks! Any who this is not only pretty but super easy as well! To make your own bracelet visit
Fall for DIY
!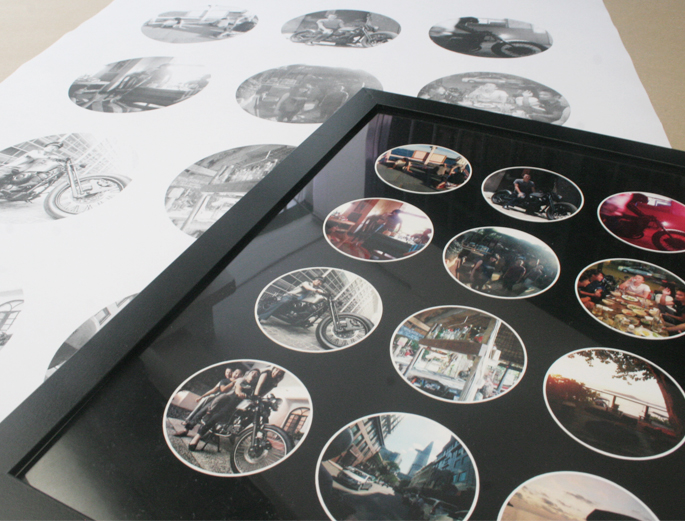 4. This is a great idea for not only 2013 memories but also many memories to come! It's a great way to display pictures in a cool and unique way as well. The post on
Home Tree Atlas
has a free template for you to use and tells you how-to's as well. Go visit it now by clicking on the blog name!
5. So although it's not actually warm in most places around this time, one can't forget about the happiness and joy flowers bring! This is actually a flower crown tutorial for a pet, but I would definitely make this for myself and wear it everywhere! To be adorned in such beautiful accessories visit
Acute Designs
!
So that concludes my weekend favorites! Hopefully you saw something you would like to use your handy-dandy crafting skills on! Hope you enjoyed your weekend, until next time!
XOXO
SimplyWorn