1. Collared shirts are so fun and can add more chicness to an outfit. These are really versatile and can be added to various types of shirts. They can also be taken on and off which is great if you want to put it on various things. I think I actually saw some similar to these at H&M. Head over to
Always Rooney
to get the scoop!
2. Can I just say I love these shoes! I don't own a pair of moccasins but I have heard that they are extra comfortable. These were just plain brown and were DIY'ed into this beaute. I would so make these myself and wear these. They were actually done by the blogger of
Always Rooney
but to see the step-by-step go to
Minnetonka
.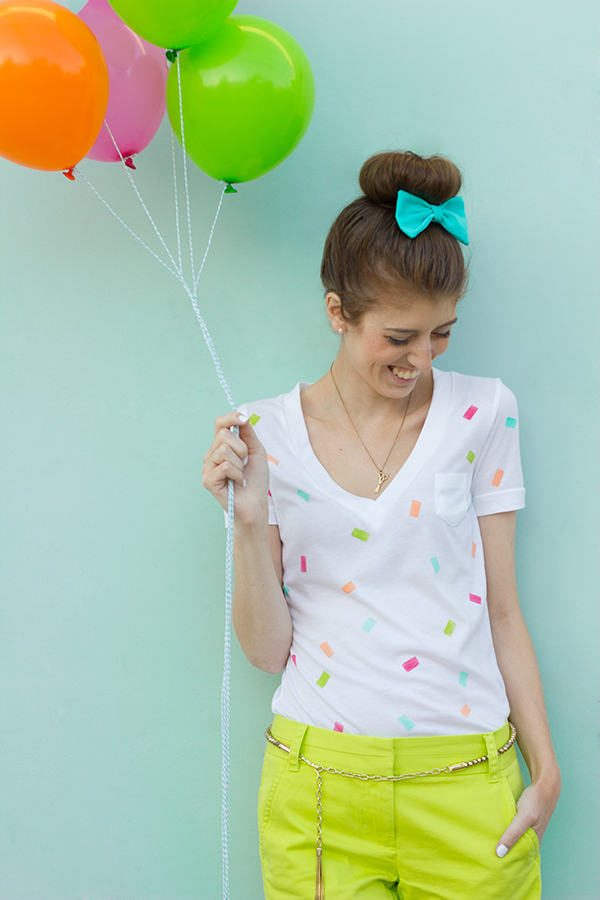 3. DIY's that look good store quality and are easy are the best! This is a cool idea for all ages and is super easy to make. It includes potatoes, colors, and lots of fun! Also a white v-neck like this can easily be found at stores like Old Navy and Walmart. Float on over to
Studio Diy
to get the instructions!
4. So I think this DIY is so fresh and really great for summer and fall. Denim is a big fall trend this season and this is defnitely a cool spin on it. It's great to use for a denim jacket that you don't love, love because you do have to cut the sleeves off but it makes for a great look in the end. To get in the know about this slip on over to
Always Rooney.
5. I really like cool guides like this because it's always cool to learn new things! It's a guide on all things beauty from
The Beauty Department
and is really helpful to learn new places to get your favorite items or learn about new ones! Head on over to get in the know.
6. This is another favorite from
The Beauty Department
! It's a guide telling you what type of curls each curling iron produces. This is super helpful because a lot of the times people just pick one without really inspecting the barrel sizes. It does differ between hair type, length, and ethnicity on how your hair turns out but it does give the basics. Roll on over there to get the 411.
7. I think it's definitely hard to find a lot of versatile hairstyles for short hair. My hair is not this short but I really like this hairstyle. To add more length to her original hair she added extensions. It looks super fly and it looks like her real hair-it's a win win! To see how this is done go to
The Beauty Department
!
"Summer is almost over which just means more great new beginnings!"